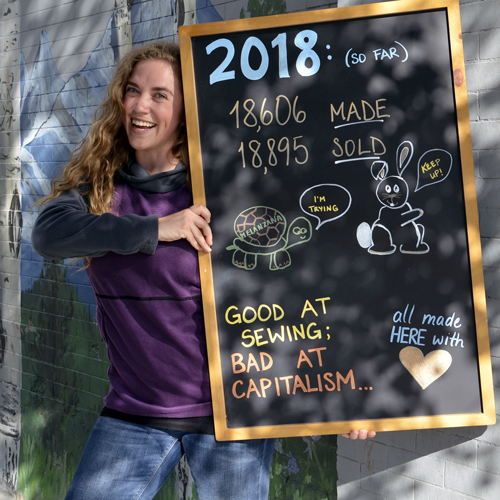 Mobs of Melly fanatics have devastated the inventory in our Leadville store. Melanzana has manufactured over 20,000 garments so far this year, and we've sold pretty much every one. (The 18,606 in the pic above were the numbers as of July 2nd.)
Inventory in the store is PALTRY! We are cranking out 750 to 800 garments per week, including about 500 Micro Grid Hoodies per week. Most of it sells right when it hits the retail floor.
Online sales are on hold while we attempt to stock up. We are also having some technical problems with our new website. We cannot say at this time when we may manage to resume selling online. It could be a long long road, but we promise we will keep plugging away at it.
Sorry, and thanks for the love!