The town of Leadville made us what we are today. It's a rugged and physically demanding place to live, but also a wonderful throwback to small town community vibes. Leadville has always been an easy place for us to do business, and we have always felt the love of the community. Thank you Leadville, we are grateful, and dedicated to you!
Our dedication to our community starts in our work place. We are devoted to providing sustainable local jobs, with healthy pay, profit sharing and health benefits. By early Summer 2020 we had grown to 48 full timers on staff. Twenty are employee-owners who own stock in the company and receive yearly dividends. Six of our employee-owners are BIPOC: our workforce reflects the melting pot that is Leadville. We have a Bilingual interpreter on staff and conduct most meetings in two languages.
During the coronavirus pandemic we paid our entire staff for the 7.5 weeks we were shut down by state order. While our normal manufacturing was halted, we had a part-time crew working on PPE and made over 24,000 face masks, most which we donated to local essential workers and health care workers, with support from St Vincent's General Hospital and Vail Health. After the shut down order was lifted, we have kept our retail store closed for a few extra months to protect our staff and community.
Every year we donate a portion of our sales in product and cash in support of local causes and events. In 2019 the total donated was over $35,000!
A few of our favorites:
Cloud City Wheelers
Lake County Open Space Initiative
Central Colorado Conservancy
The Mineral Belt Trail
Lake County School Athletics
Leadville Skijoring
Full Circle Mentoring
Cloud City Conservation Center
Leadville Lions Club
Leadville/ Lake County Sports Hall of Fame
Team Do Awesome
Planned Pethood Assistance
Leadville Rod and Gun Club
Cloud City Wheelers
Colorado Women's Raft Team
14ers Initiative
Colorado Avalanche Information Center
Colorado Trail Foundation
etc.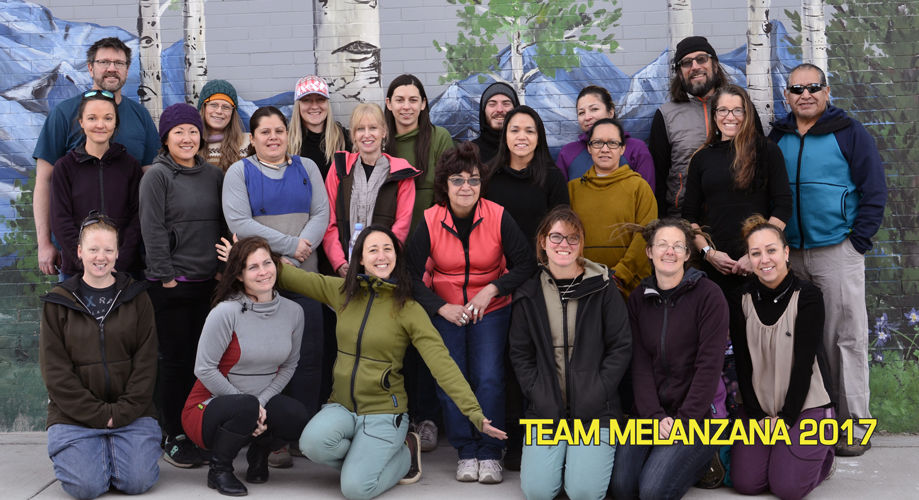 We also owe it to our customers, who adventure outside every day (and crush it) across Colorado, and around the globe. Thanks to everyone who has bought a Melly over the years, and especially thanks to those who wear the snot out of it. You know who you are.