Melanzana is a rare beast of a company. We manufacture and sell outdoor clothing – all under one roof – in downtown Leadville, using only U.S.-made parts and fabric. Our commitment to locally brewed apparel puts quality, soul and authenticity before quantity. Be patient, grasshopper!
Rolls of super-high quality Polartec fabric are shipped from their Tennessee mill and piled high in the back of our building, where burly Leadvillains roll it out on our 36 foot table, risking their fingers daily to cut mad heaps of material into parts for our products.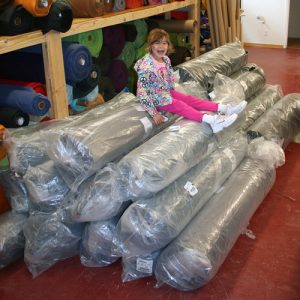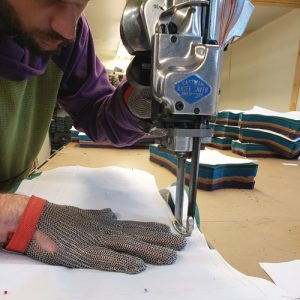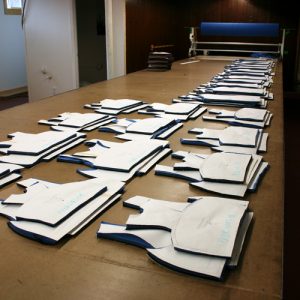 Cut parts flow up to the sewing machines, where our skilled sewers carefully put them all together. We have been building our team of 20 sewers since 1994. They are dedicated, and laser-focused on quality. We ramp up production a little more every year, but in a small mountain town – and being dedicated to a supportive and healthy family workplace – we can only grow so fast.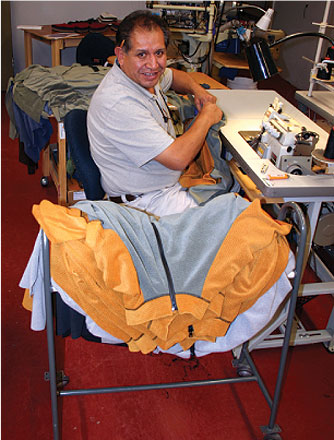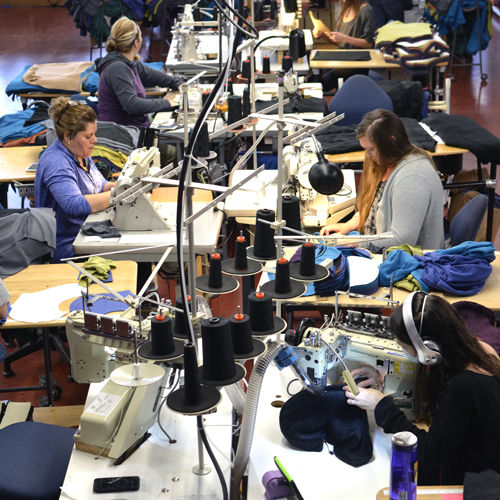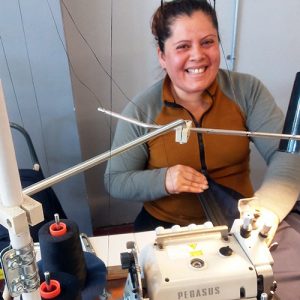 Finished goods are inspected and sold up front in our groovy little storefront. Shoppers beware: our inventory sells out quickly! Our manufacturing is currently set up to produce a steady flow of Micro Grid Hoodies and Dresses. Most of our other products, like Hard Face, High Loft and Power Dry, are scheduled periodically throughout the year, and will be available in the store on pre-determined dates. Check the product pages on this website for up to date in-store inventory status and release dates!